Links to Our Friends
with Car Related Shops & Services
TRANSPORTATION
OVERSEAS SHIPPING:
Direct Express, Inc
Chris Ortiz
17823 Evelyn Ave
Gardena Ca 90248
cell: 310 863 4444
tel: 310 324 2100
fax: 310 324 7500
chris@shipdei.com
www.shipdei.com
fully license & bonded. Fmc lincense# OTI6341N
California Shipping
11121 Dale Street
Stanton, CA 90680
714-590-1999
sales@calship.com
http://www.calship.com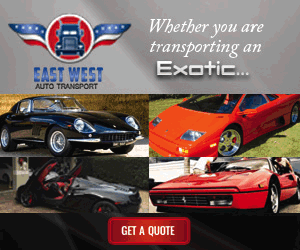 NATIONAL SHIPPING:
Inter City Transport Lines
800-221-3936
PAINT AND BODY
Triangle Body Shop - Pat McClendon, Owner
13875 Sonoma Hwy
Glen Ellen, CA 95442
Phone: (707) 996-6422
Send an eMail
Note: Pride of workmanship can be hard to find these days, not at Triangle Body Shop! Our good friend Pat McClendon over at Triangle loves those 60's GM muscle cars and is a huge Camaro fan and really knows how to make your paint look incredible! We highly recommend Pat for his expert craftmanship and the fact that he is an all around great guy! Give him a call, he'll be happy to discuss your paint and body needs!

CLASSIC CAR RESTORATIONS
British European Motors - Mark Singleton, Owner
6819 Redwood Drive
Cotati, CA 94928
Phone: (707) 792-2737
eMail
Visit Website
Note: Mark is owner of BEM and does incredible, complete restorations on primarily British classics. His attention to detail is second to none and he is great to work with! Give him a call to discuss your dream restoration! He also has a fully equipped repair facilty and works on late model British vehicles as well.
CLASSIC CAR REPAIRS AND PARTS
Dave's Mufflers
925 W Napa Street
Sonoma, CA 95476
Phone: (707) 939-1256
Note: Dave is a long time classic car fanatic and can do custom exhaust systems to suit your needs. He also does a variety of other repairs such as brakes, shocks, struts, frontends, rearends, transmission repairs and service, transfer cases and more! We personally endorse Dave's Mufflers and recommend them to all of our friends!
Anton's European MERCEDES SPECIALISTS, BMW, VOLVO
19562 8th St E # A
Sonoma, CA 95476
Phone: (707) 996-9914
Visit Website
Note: Anton's is where I take all of my Mercedes-Benz's. They are THE BEST! Fair prices, totally honest and extremely knowledgable! I cannot recommend the enough! I love these guys!

Rebuilding your classic car transmission? They are the best in the North Bay! Check them out!
Santa Rosa HydraMatic
104 College Avenue
Santa Rosa CA 95401
Phone: 707-542-0303
www.srhydramatic.com
CLASSIC CAR FINANCING
"Some of the finest west coast classics come from Left Coast Classics!"

(877) 545-0800
MORE FUN STUFF
Custom Flames, airbrushing, signs, art.....
Cramer Graphics
Airbrush Artist Since 1975
Robert Cramer
Phone: (707) 579-1950
Click to Visit Website
Automobile Museums
Located in Sonoma, California in the San Francisco Bay Area