1953 MGTD Replica
Nice QUALITY Replica MG TD
This fantastic Classic MG TD Replica has SOLD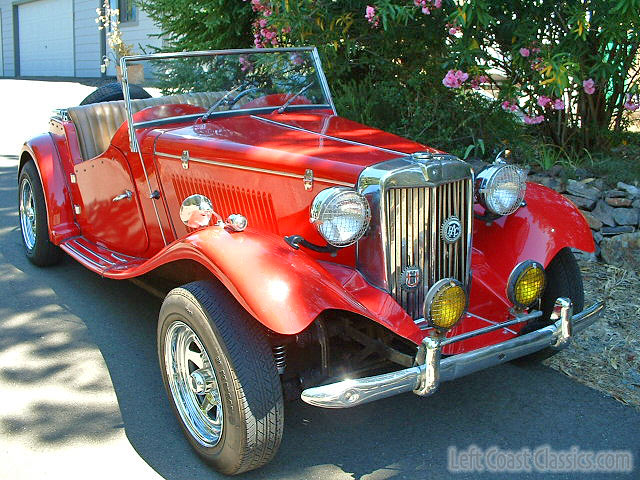 We are pleased to offer this 1953 MGTD Replica for sale. The current owner bought this MG TD Replica eight years ago as a toy. It has newer rims and tires, the top has never been used and is in nice shape overall. Has a dual port VW motor that runs superbly. No smoking, doesn't burn oil and has been very well cared for. The car has excellent shocks and springs and handles great!
Though it cannot be documented, this MG replica is believed to have only about 34K miles. The engine heads were overhauled when it was upgraded to the dual port engine not too long ago. The brakes were all redone just a few hundred miles ago.
This is an extremely fun TD Replica that is comfortable, quiet & reliable to boot! The fiberglass body was manufactured by a company in Texas back in the 80's and is of very nice quality. The chassis is a '72.
You will really enjoy this nice TD replicar! The reserve is very fair, and this is a great value for a turnkey car that is ready to drive now!
VIN# CA399982
---