1937 Plymouth Business Coupe
400ci small block Chevy, Mustang front end & 9" Ford rear end.
This Fantastic Plymouth Coupe has SOLD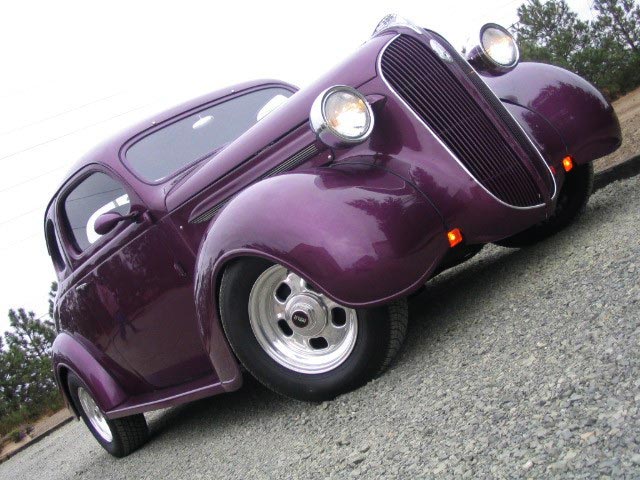 This absolutely beautiful 1937 Plymouth Business Coupe is one cool cruiser and very comfortable to boot! It was meticulously restored a few years ago but only driven about 3000 miles since. The 400ci small block Chevy runs strong. It has tunnel ram and 2X4's with Hooker headers. Sitting on top are dual Holly 4-barrel carburetors. The automatic 400 Turbo Transmission sports a Lokar shifter on the floor. It glides through the gears beautifully. It has a Mustang front end with a 9" Ford rear end. Four-wheel disc brakes provide modern, smooth braking. She has all new Autometer gauges, tilt steering, AM/FM/CD, power windows and more! She sits on new Rod Lite wheels with 215/70/15's up front and 235/70/15's on back. This is a neat coupe that should bring years of pleasure to its new owner!
Things to note: the gas gauge is inaccurate, and the Plymouth emblem and door handles could use re-plating. There is a crack in the driver side glass and a few small chips as well but overall this is one fantastic '37 Plymouth Business Coupe we have for sale from Left Coast Classics.
---