1931 Cadillac Model 370A
California Car – Dual Mount Spares, V-12 Engine
This stunning 1931 V12 Cadillac 370A has SOLD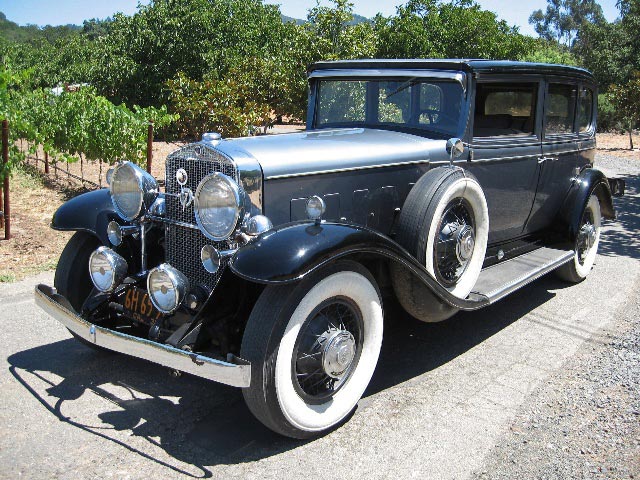 Here is a very rare Cadillac Model 370A 4-Door, 5 Passenger Sedan with the powerful V12 engine and 3-speed manual transmission. Most of the body-work was constructed by Fisher with Fleetwood providing the interior coachwork. It starts up and runs very nicely. The syncro-mesh transmission shifts easily. The brakes are functioning well and all of the gauges are operational. The Trippe Senior lights are not hooked up, and the headliner will need some restoration or replacement.
This Black Plate California Cadillac has been in a climate controlled environment and is well preserved. It starts and runs well. It is an older restoration which will need some freshening up to look its best. All in all though this is a wonderful rare classic Cadillac 370A that will look very nice in your collection. There are very few of these Cadillac 370A's remaining today.
Don't miss this opportunity to own a rare Cadillac Model 370A at a very reasonable price.
Don't let this opportunity pass you by!
---