1972 Chevrolet 350 Malibu Chevelle w/SS Posi
61K Original Miles, Factory A/C California Car
This Chevy Chevelle has SOLD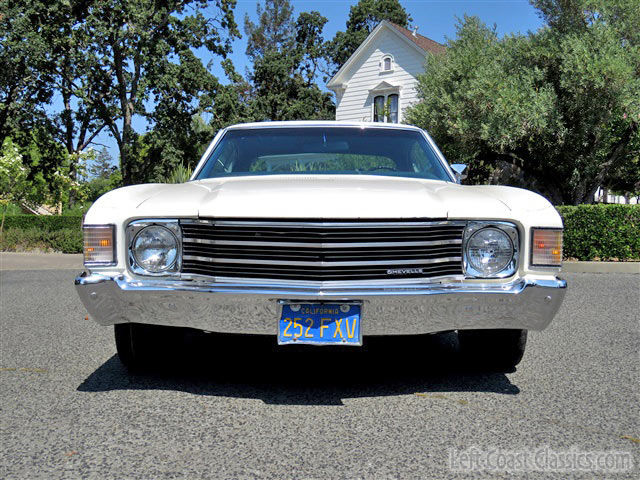 1972 Chevrolet Malibu for sale in Sonoma California. Purchased by most recent owner many years ago in 1996 from the original, elderly owner's sister in the nearby Napa Valley. This grandma grocery-getter with only 61,385 original miles was built in the 4th week of March, 1972 at the Van Nuys, California plant. It is a super solid, mostly original car that he intended to convert to a SS clone but 20 years later he still cannot find the time.
Born in Ascot Blue with a Blue Rianon Cloth interior, this example is a prime candidate for building a beautiful Chevelle clone. The body is rust free and very straight. The sister had a very cheap repaint done many years ago and the original paint is still visible in the door jambs as well as several other areas. When he bought the car from the first family there was some typical, light rust around the rear window in the common area where moisture gets caught between the sill and the stainless trim. He addressed this immediately 20 years ago and it's never returned. Otherwise the car is/was and has always been rust-free. Floors, rockers, quarter panels are all excellent. There are many more photos of these areas in the secondary slideshow for you to check out.
The interior is very nice. The dash, door and kick panels are all original and very tidy. The carpet was replaced over a thorough Dynomat installation a few years ago which really helps in keeping it quiet and insulated. At that time he had the faded and discolored seat fabric inserts replaced. You'll see that an aftermarket stereo was installed under-dash when he bought the car at which time the original radio was bypassed to facilitate. The aftermarket system has since been removed yet the under-dash installation kit remains. Heater and fan are in working order. The A/C is all installed and blew cold until just a couple of years ago. At this time, it turns on yet blows warm. The car has working lights and gauges, wipers, etc.
This Chevelle starts; runs and really drives quite nicely. The fluids are fresh and nothing smokes or rattles. We are told that the engine is original with just over 61k original miles. A 1969 SS Positraction 3:08, 12 bolt rear-end has been installed. It currently has a very nice three chamber Flowmaster exhaust system that sounds great. The stock valve covers have been replaced (happy to include originals if he can find them). The original steel wheels are available if you prefer them. Also, it's always a nice touch when you have both original blue and gold California issued license plates with the car as this one does.
All in all, this is really an excellent candidate for a light restoration to stock but really ideal for a Super Sport clone. The amount of work to restore this car and especially the exterior will be so minimal and worth it compared to so many others out there.
Let me know if you have any specific questions or if you'd like to check it out. And if you'd like to see a larger version of the build sheet than what is shown below, click here. (Opens in a new window).
DATA:
1(CHEVROLET)D(MALIBU)37(2-DOOR SPORT COUPE)H(350cid V8 2-bbl L65)2(1972)L(Van Nuys, California)565896
MALIBU SERIES 135-13600
MODEL 135-13637 ~ 2-DOOR SPORT COUPE, 6-PASSENGER
24 ~ Ascot Blue
724 ~ Dark Blue Rianon Cloth, Dark Blue Coated Fabric (13637-39-69)
Thank you for visiting!
VIN# 1D37H2L565896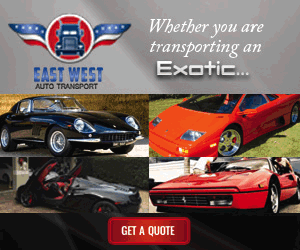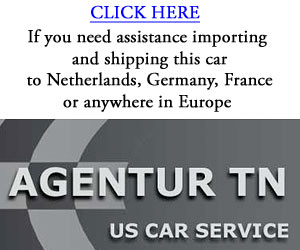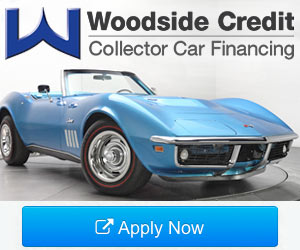 ---
1972 CHEVROLET MALIBU CHEVELLE FEATURED PHOTOS:

press play/pause - or use right and left arrow tabs to view pictures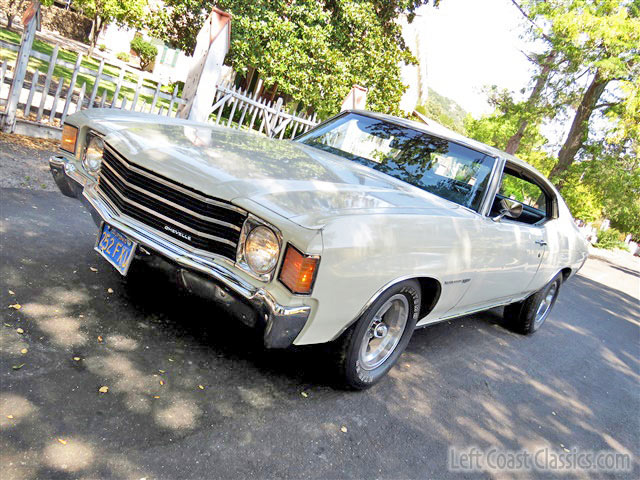 ---
VIDEO GALLERY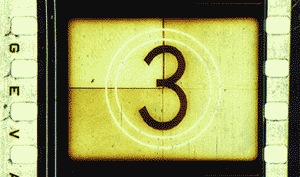 ---
SLIDESHOW GALLERY
CLICK A PHOTO GALLERY BELOW!
---