1969 Porsche 911T
- California Coupe -
This Cool Classic Porsche 911 has SOLD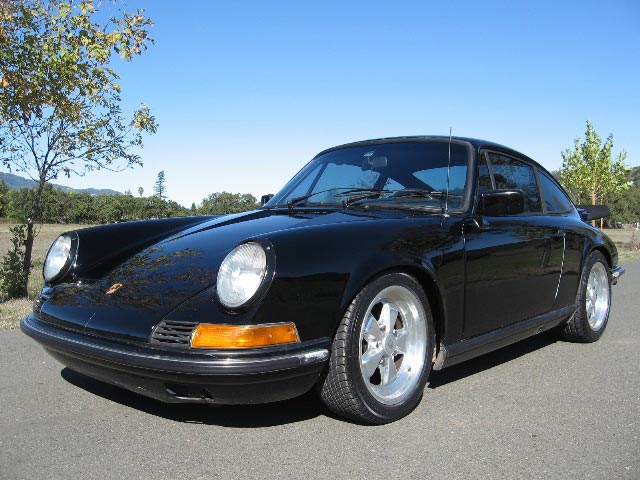 We have a solid 1969 Porsche 911T Coupe for sale. It has a 911T 2.0 engine that runs poorly and will need rebuilding. My Porsche mechanic states that the engine is running on 5 cylinders and that #4 has no compression due to a bent exhaust valve. In addition, turn signals are inoperable as well as the brake lights. Car is in overall decent shape. We have replaced the batteries. The car does start right up and drives. The brakes, steering and suspension perform fine. It has adjustable suspension/shocks, polished alloys and black paint. The paint on the roof and part of the spoiler is cloudy and should be redone. The trunk area is clean and solid; the car really has no rust to speak of except on the passenger side door jamb about the size of a thumbnail. The floors are nice and solid, too. The interior has a later model driver seat that does not match the passenger seat. The dash is in acceptable condition. It has a later steering wheel and the horn does not work. There is no radio in the car.
This would be an excellent car to either install a used engine and use as-is, or a strong candidate to create a vintage race car. Either way, it has a low reserve and needs a good home. It has a clear, California title and current California registration. The vin on the title matches the stamps on the car.
Thank you for visiting!
---