1968 Mercedes-Benz Grand 600 Limousine
Rare Ivory White, Immaculate Condition
This Beautiful White Mercedes-Benz 600 Grand Limo has SOLD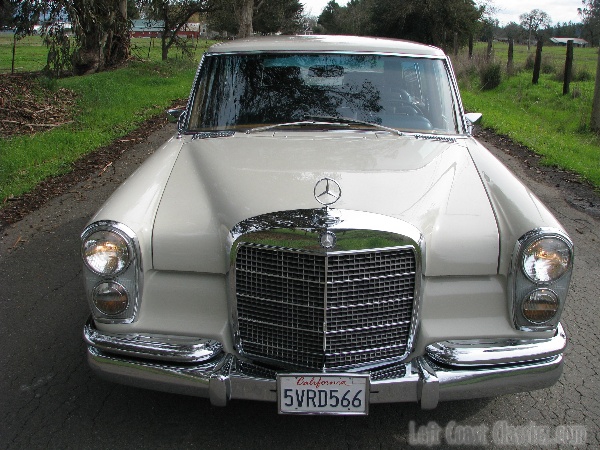 This is an immaculate 1968 Mercedes-Benz 600 Grand Limousine. The car was purchased new by Daniel C. Gainey, Sr., famous for breeding the now highly coveted Gainey Arabian horses; some of the most classically beautiful Arabian horses in the world came from his stables. To no surprise, this Mercedes-Benz Grand 600 was in his stable as well. This Grand 600 had many celebrity passengers such as President Richard Nixon, Warren Burger (Chief Justice of the United States from 1969 to 1986), Golden Globe winner actress Sue Ane Langdon and Baseball Hall of Famer, Ted Williams. Car includes a personal letter from President Nixon where he mentions the car and his close friendship with Mr. Gainey.
Included is nearly four pounds of documentation reflecting how well maintained this 600 has been. It is refinished in the original, rare white ivory with a beautifully preserved original blue leather interior. Most Grand 600's are either silver or black making this ivory car a significantly rare find. The paint has a deep luster; the leather is soft and supple; the rich vintage scent of wood, leather and wool is magnificent. The chrome and stainless shine. The wood and glass are in outstanding condition. The body is accident free and void of any rust. There is a recent ding in the chrome rear bumper. (See pictures). The airbag suspension is in working order as are the lights, gauges, power seats and accessories such as radio, power antenna, etc. The air conditioning is ice cold. The car is super comfortable and a new exhaust system means it is very quiet.
This 600 Limousine came from Minnesota in the late 80's and has remained in California since. A discussion with the second Minnesota owner this morning confirmed that this car was never brought out in the winter and always stored indoors in a heated garage by them and Mr. Gainey. In 1989 they sold the car to a Mercedes collector in California. In 2006 after 17 years, he sold it to its most current collector-owner, also in Northern California.
The love and attention this classic Mercedes-Benz has been given is evident. The second owner's voice lit up as I told them the fate of their cherished Mercedes! Its new owner will love it as well, and benefit from the years of great care this car has enjoyed.
For more information or to arrange to see the car or have it inspected, please contact: Donn Dabney.
Thank you for visiting!
VIN# 10001212001034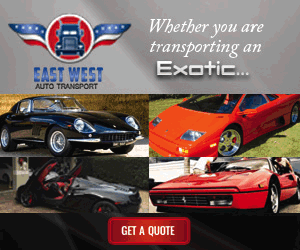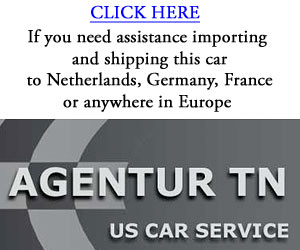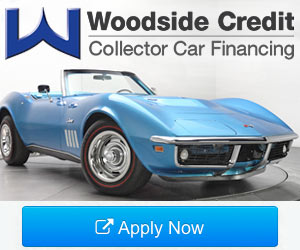 ---
1968 MERCEDES-BENZ GRAND 600 FEATURED PHOTOS:

click photo below - use right and left arrow keys to view pictures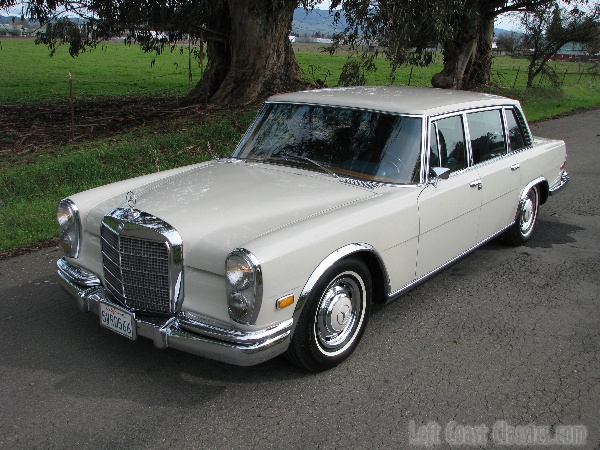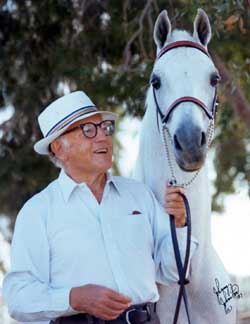 Mr. Gainey with one of his prized Arabian horses.
---
VIDEO GALLERY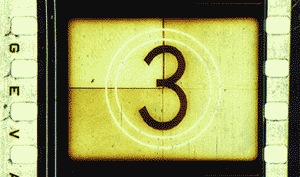 Walk Around Video (Indoors)
Another Walk Around Video (Outdoors)
Test Drive It
Interior Video
Watch Things Working
---
SLIDESHOW GALLERY
CLICK A PHOTO GALLERY BELOW!
---