1967 MGB Roadster
California, 3-Owner, Documented, Restored w/Upgrades 77k Original Miles. 5-Speed, Electric Power Steering
This Cool Cali MGB has SOLD
I have spent over 20 years of my adult life driving MGB's daily. They have been in our family since I was a kid. Naturally, as an enthusiast-turned-dealer, I seem to attract these special, old English cars. But never have I owned such an amazing B! This B Roadster has it all! Original Report of Sale from dealer selling new, BMC Passport to Service book with first owner's information, a letter that was sent along with the data plate and even the original, unused spare key. I started to dig through what turned out to be a mountain of documentation (over 130 documents) spanning 50 years and decided to create a history legacy which I will include a link to in this listing to show the cars life from beginning to now.
Purchased on October 21, 1966 at Jim Cochrane British Cars, Ltd. in Burlingame, California. Serial # GHN3L95237 / Engine # 18GBUH49274 has enjoyed a pampered, California life with her needs always met. The young TWA stewardess went on to marry the salesman that sold her the car! She loved and cared for this MGB until she was getting older and more difficult for her to drive in the late 1990's then passed it along to her (and the salesman's) son in the early 2000's. The son of the original owner did quite a bit of restorative work on it before selling to a British man, a life-long enthusiast in 2009. In the aforementioned service legacy, I found a 2009-2013 gap with just three receipts from that owner. I quickly located him and he spent a good deal of time on the phone with me closing the loop. Unfortunately for us, he did not document his expenses so they are not included in the legacy. He went to work over the next few years giving the already very complete, accident and rust-free car the proper, respectful restoration it deserved. It was stripped to bare metal where no accidents or rust were to be found. He repainted the car in its original color it left the factory in, Tartan Red, leaving the original good paint in the engine compartment and trunk. Otherwise, the car was disassembled and included the painting of the jambs. At that time he added an overdrive transmission but had to change the speedometer in order to stay accurate with the new overdrive setup (now converted to a 5-speed, more below). He speaks highly of the car calling it "one of the good ones".
In September of 2013 the car sold to it's most recent owner. From here the car goes from a beautiful and proper restoration to everything being about upgrades, performance and drivability. In the last three years a whopping $27,000 was spent creating an MGB that drives like no other! The engine was rebuilt; balanced with a lightened flywheel and performance cam and runs perfectly. The new Weber side-draft provides excellent acceleration at higher RPMs. A 5-speed Ford Sierra Type 9 gearbox with a heavy duty clutch provide quick and effortless shifting without changing the placement of the original shifter. Easysteer electric power steering was installed with a knob at the upper-left side of the speaker to adjust on command. Braking and handling is dramatically improved with Wilwood slotted disc brakes upfront, front and rear coil-over suspension with adjustable gas shocks and sway-bar. The lack of body roll and increased control over the car is remarkable. It has a Tourist Trophy Stainless Steel Sport Exhaust recently installed as well. And of course, all the peripherals have been addressed such as upgraded radiator, coil, ignition, tires, battery, etc.
The interior is beautiful with black leather seating with red piping, newer carpeting, panels, etc. The top frame has been restored and a new top is installed with excellent fitment. I read somewhere in the notes that the tonneau cover had never been used until much later in its life. It too is in fantastic shape.
The paint is smooth as factory and it looks that the wheels may actually be newer or restored. Very nice glass, chrome and trim. Very, very straight.
Incredible opportunity to own a very low mileage, very well documented Mark I California MGB with all of the best performance upgrades and just enough originality to speak to its transparent past.
Review the History Legacy, click here.
See most recent mechanical receipts, click here.
Thank you for visiting!
Serial# GHN3L95237
Engine# 18GBUH49274

---
1967 MGB ROADSTER FEATURED PHOTOS:

press play/pause - or use right and left arrow tabs to view pictures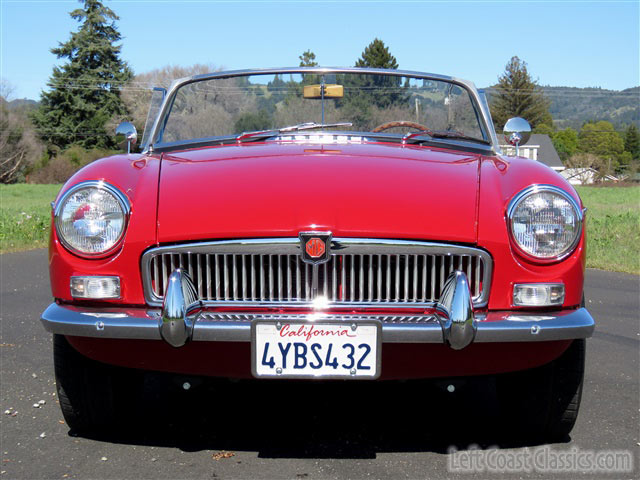 ---
VIDEO GALLERY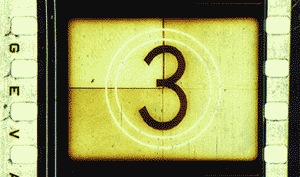 ---
SLIDESHOW GALLERY
CLICK A PHOTO GALLERY BELOW!
---