1964 Ford Falcon Convertible
Restored, Rust Free California Car
This '64 Ford Falcon has SOLD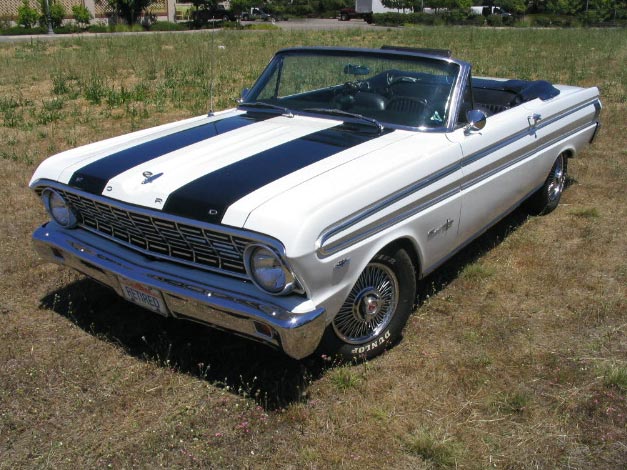 This fantastic 1964 Ford Falcon Convertible is back and as you can see, the price has been slashed! Hit the Buy Now button and you will be the proud owner of this beautifully restored Falcon Convertible! It has about 6000 miles put on it since its professional restoration. The body is extremely straight and it has a very nice looking paint job with a very slight, fine metallic in the white. The interior is fresh and looks and smells like it. It has a fully rebuilt 302 with a C4 transmission. Step on the gas and this sprint takes off like a bullet! It starts and runs like new and shifts at all the prescribed shift-points. Dual Flowmasters sound great! The chrome and trim are excellent and everything functions great! The tires have plenty of tread and the brakes stop on a dime.
This is nice restoration and should make any Falcon enthusiast very proud to own. This Falcon is a California car. The floors and undercarriage are solid as a rock. The title is clear and the car is ready to drive anywhere! Check my feedback (100%) and believe me when I say that this special ride will NOT disappoint! Call me, donn, any time.
Thank you for visiting!
---