1963 Daimler SP250 Roadster
V8, RHD, Original, Matching Numbers
This Rare Classic Daimler has SOLD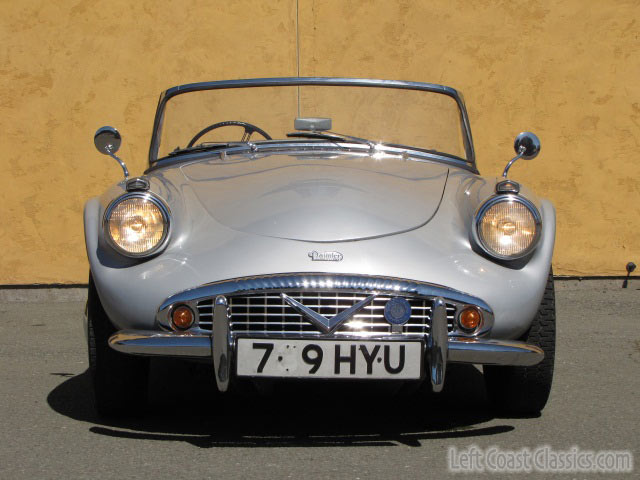 1963 Daimler SP250 for Sale From Left Coast Classics
1963 Daimler SP250 Roadster for sale. Chassis no: 104222 was ordered on the 1st May 1963 by Stratstone - the premier Daimler dealers in London - (sales reference no: 90580) and delivered on the 2nd May (so it would appear that this car was held in stock at the factory). It was painted silver grey with red interior. As this SP was RHD it is a standard (what is known as) "C" spec SP - that is it has all the bits and pieces fitted - i.e. fully loaded.
Imported in 1980 by previous Florida owner who came to England looking for a good SP and found and bought this one. Purchased by a California collector a couple of years ago who recognized what a terrific, unmolested original car this was and set out to assure it was mechanically reconditioned properly to a reliable and safe standard. As such, car was delivered to a British specialty repair shop in Marin County, California where it stayed for a year. Every hydraulic system was rebuilt. The fuel tank was removed and resurfaced. And, most involved, the entire front end was re-built.
All the parts were sourced through John Carey in Ipswitch, MA who is the American authority on SP250s.
The work totaled around $9,000.
The engine is original and in terrific shape. Compressions (we measured them a couple months ago) are all right in the range set out in the factory shop manual for new cars. All the systems are now great and the car drives wonderfully.
Being a late model car, it has the post-Jaguar-purchase re-engineering that stiffens the frame. It's much more rigid than earlier cars.
Another terrific thing about this car is the exhaust system is faithful to the original. As a result is has that wonderful sound when the engine hits about 3,000 RPM. Some Daimlers have had different exhaust put in place and lose that great sound.
There are so many great aspects of this particular car, most obviously is it's incredible, original, unmolested condition. The patina is beautiful. The seats are original, all the door fittings are correct, handles etc (these tend to get broken) note the white/ivory ends on them. Carpets are correctly laid - most rare nowadays.
Two items left to address but not needed in a hurry, little bit of rust in the chassis outriggers. (These typically rust on the bottom because they are open on both ends). They are easily replaced with new ones or you can just cut out the bottom rusted panel and weld a new bottom bit in. In addition, the steering needs refurbishment. It's an old worm gear system and they tend to wear out, at which point, there is both excessive play, and excessive friction. This car just needs a new/refurbished inner steering column which contains the worm gear drive. They are available in the UK and my friend at the Daimler Club is glad to help with sourcing one. The car steers fine as-is but this would really take it to the next level.
If you have more questions or would like to come an see the car feel free to contact me.
Thank you for visiting!
Chassis no: 104222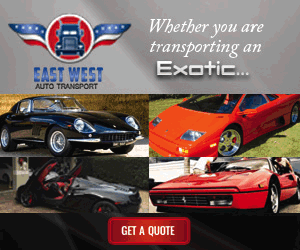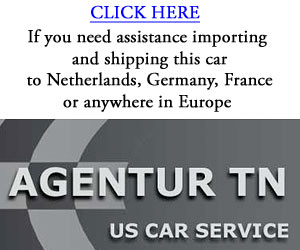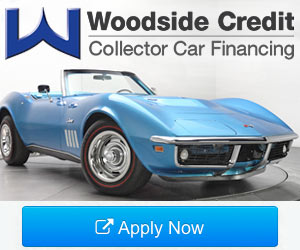 ---
1963 DAIMLER SP250 FEATURED PHOTOS:

click photo below - use right and left arrow keys to view pictures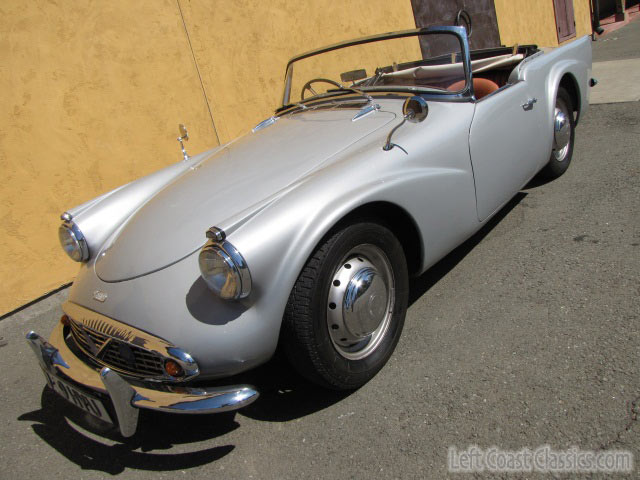 ---
VIDEO GALLERY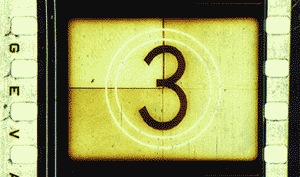 ---