1960 Jaguar XK150 S
Open Two Seater OTS - JHC Certificate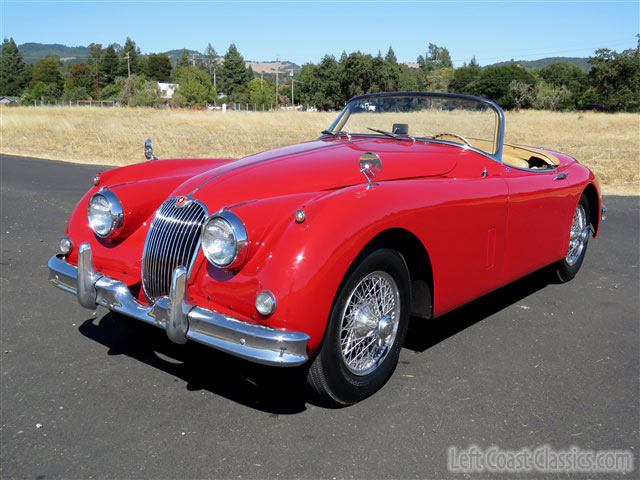 1960 Jaguar XK150 S 2 Door Roadster Open Two Seater Special Edition for sale. This rare, low-production XK was manufactured February 20th of 1959 and delivered new in Cornish Grey with a red interior and a French Grey top to Jaguar Cars of New York then sold to its first owner, A.F. Cumming. Jaguar Heritage Certificate included below.
The current owner purchased the car in 1975 and began acquiring parts and restoring what we understand was already a fairly clean and straight 15-year old car at the time. The restoration was completed in 1980. The car has been a special part of this family now for over 40 years. It has been lightly used, well maintained and kept ready to enjoy at all times. The odometer was rebuilt and reset to zero upon completion and now reads 18,778. This was the cars first restoration.
The body was stripped to bare metal then painted in lacquer with the engine out, fully disassembled. After nearly 40 years it isn't perfect but is still quite presentable with a very nice overall appearance. The fitment is excellent and doors, boot, and bonnet all open and shut nicely.
The interior was refurbished at that time prior to the era of readily available pre-made interiors. It's holding up well and is quite comfortable. All of the interior accessories and gauges are in working order though the tach reads at about 50% of the actual RPM's. He had all of the gauges rebuilt when it was restored though never took the RPM gauge back out to have it corrected. The overdrive is in good working order.
The original engine was not in the car when he purchased. It has a V-code XK150 replacement that was rebuilt to "S" specifications with new pistons, bearings, polished crank and setup for unleaded gas. The original, number-matching head is installed along with the triple SU carburetors. The transmission and rear end were also rebuilt/resealed as a preventative measure during the mechanical restoration. It looks to have all of the factory brakes, rear end, etc. Compression reads 150-155 across the board. Car runs smoothly with plenty of power. Shifting along with overdrive are also very good.
A few items not installed yet included are the ashtray, spare wire rim, and tire, tools, windshield washer glass, and holder, etc. You'll also notice that the airbox cover is not installed, the owner has purposely left it off for ease of carburetor adjustment. (See picture).
NUMBERS:
Head# VS1901-9 (Installed)
Frame# (Under Radiator) T832027DN
Chassis# T832028DN
Engine# VS1901-9 (Block changed to V-6391-8)
Body# 17050 (Matches)
Gearbox# JLS4327JS (Now XK140/150 overdrive, # JLE35766MS)
Click Here to View the Jaguar Heritage Certificate (opens in new window).
This is a very nice XK150s OTS with a long history with the same family. An appreciating investment that can be enjoyed immediately exactly as-is. Contact Donn at 707-332-8331.
This listing will end the moment a reasonable offer is made. Available only at Left Coast Classics! Direct your inquiries to Donn 844-LEFTCOA (844-533-8262) .....because life's too short to drive the wrong car....
Thank you for visiting!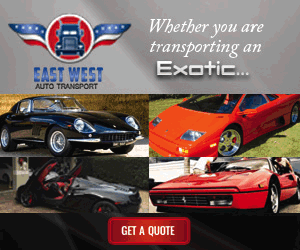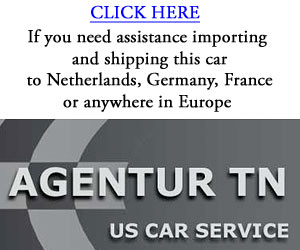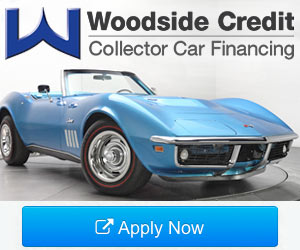 ---
1960 JAGUAR XK150 S FEATURED PHOTOS:

press play/pause - or use right and left arrow tabs to view pictures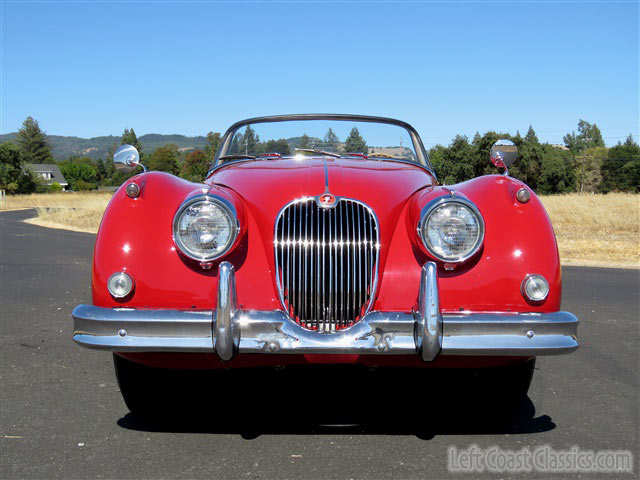 ---
VIDEO GALLERY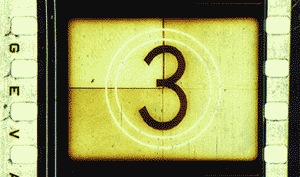 ---
SLIDESHOW GALLERY
CLICK A PHOTO GALLERY BELOW!
---