1949 Ford Anglia Prefect Hot Rod
A work of art, built by a meticulous craftsman
This Beautiful Ford Hotrod has Sold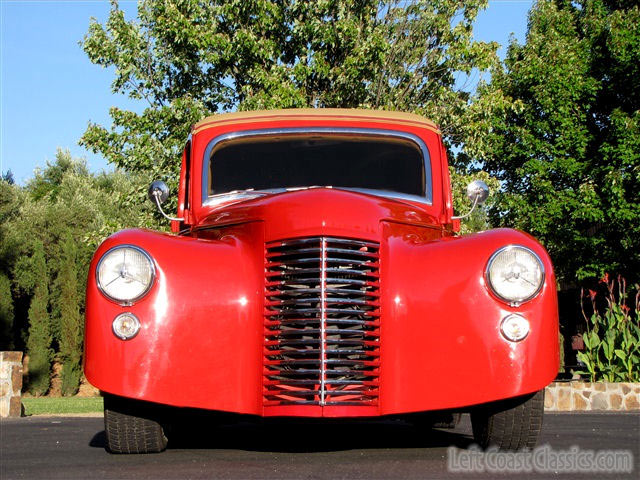 1949 English Ford Prefect-Anglia custom hotrod for sale. If you want what may possibly be the most unusual hotrod on the planet, this just might be it!
Nicely built car. All steel rust-free body with 4" widened front fenders and 4" wedge widened rear fenders. Padded Mercedes tan Hartz cloth top, with filled roof and rear 1/4 windows, w/ 32 Ford roadster rear window. IHC custom grille and hood peak, 39 Ford tail-lights, Lucas tri-y headlights. Painted 1987 Nissan red w/clearcoat. Hand made Billet outside rear-view mirrors, key locking doors for security, smoothed running boards, molded fenders.
Car is powered by a 2.0l Alfa Romeo DOHC double overhead cam, TPI tuned port fuel injected, w/mass air, all aluminum 4 cylinder engine, rated at 150 hp-horsepower. Finned cast aluminum oil pan for cooling. Engine running temperature is about 170 degrees mechanical as well as an electric cooling fan for backup, header w/ full dual exhaust system and turbo mufflers and chrome exhaust tips. Shifting is via a 5 speed manual Alfa Romeo, w/overdrive. The handling is nimble and sporty with an independent front suspension, Alfa Romeo sub-frame w/adjustable tubular control arms, w/coil springs, stabilizer, tube shocks, R&P steering, and 11" disc brakes brake rotors. For sports car like cornering and handling, grafted onto the original Anglia frame rails. The rear suspension is an Alfa Romeo rear axle w/trailing arms and coil springs, air shocks and sway bar for handling and cornering, w/functioning emergency brakes, and 10" rear disc brake rotors, for 4 wheel power disc brakes.
It has a very nicely crafted cockpit wearing it's original seats. Aluminum dash covered w/gold tweed, AM/FM stereo w/cassette player, Jaeger gauges - w/speedometer and trip-meter, tach, oil pressure, fuel gauge, and water temperature, mounted in a grained plastic cluster, built in a/c- air conditioning, defroster, and heat, w/temperature controls, windshield wipers w/ delay and multiple speeds, custom 9 bolt steering wheel w/ Billet aluminum adapter and horn button, electric fuel pump shut-off switch, auxilary cooling fan shut-off, Billet aluminum trunk release lever, squirters, high beam light switch, smoked/tinted glass, wood grained garnish moldings, shoulder harness seat belts, extra large rearview mirror. Third brake light.
This unusual streetrod is really a sportscar in disguise. Four adults can travel comfortably, with all the amenities of a big luxury car. It loves high rpms and speed and will travel at 80 mph all day long and get 35 mpg to boot. It is so much fun to drive, and I can't praise it enough. This car is pro built and quality throughout, w/ nothing spared. It is a work of art, put together by a meticulous craftsman. The driveline presently has 44k miles. The car itself has about 22,000 miles since its completion. This car has been trouble free and has proven itself to be reliable a number of times. It is a streetrod that could be taken anywhere.
Thank you for visiting!
VIN# C402712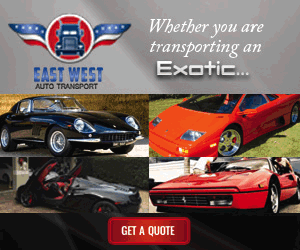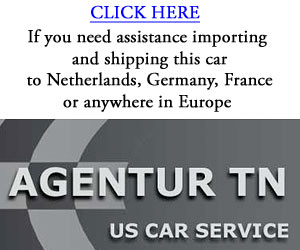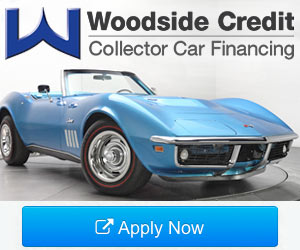 ---
1949 FORD ANGLIA PREFECT FEATURED PHOTOS:

press play/pause - or use right and left arrow tabs to view pictures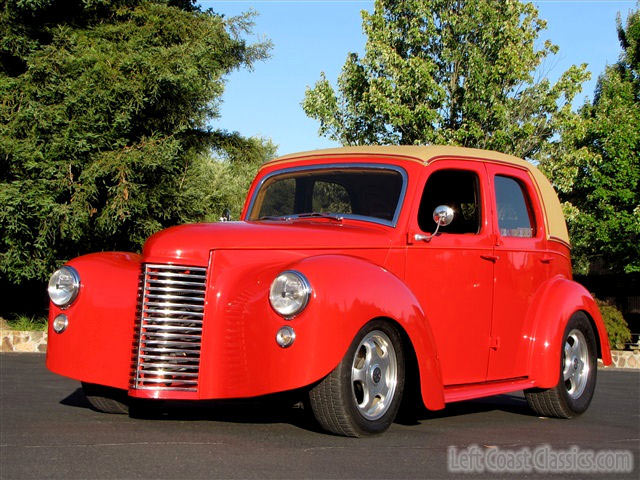 ---
VIDEO GALLERY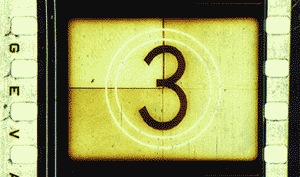 ---
SLIDESHOW GALLERY
CLICK THE PHOTO GALLERY BELOW!
---