1930 Ford Model A 5-Window Coupe
Newly Brizio Built '32 Pinched Chassis,
Top Quality, Over $120k Spent!
This Cool Model A Hotrod has SOLD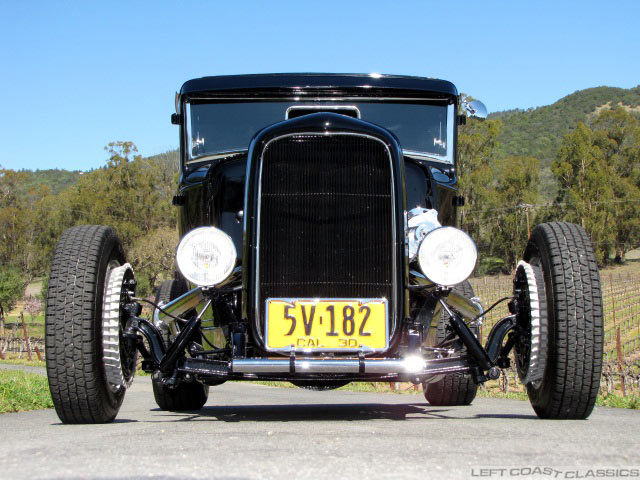 1930 Ford Model A 5-Window Coupe for Sale. This professionally built show rod is nothing short of stunning in every single way! From it's old school smooth as glass single stage black paint, to it's two tone full leather high end custom interior by an award winning interior builder. Not only does it look world class but it performs better than any street rod I've ever driven in my entire career. It was built on an original rust-free body with a beautifully executed 4 inch chop. The firewall has been recessed and the car has been aircraft insulated and silver-wired. Look at the details and it's easy to see that it was built for and by an airplane pilot meaning the quality and reliability is several levels beyond what most would deem adequate.
Roy Brizio set up the chassis in his usual fastidious fashion. And check out the power plant: It's a 350 destroked to 377 and fitted with a Sunny Bryant big snout, Dart heads, Comp Cams/Blower Cam, 8:1 Pistons, custom rods, all balanced to perfection. A vintage Cragar 471 V-Belt Blower System and a Holley 750 modified by Reno Carburetor deliver perfect fuel and air mixture. It was designed specifically to cruise down the freeway naturally aspirated at 65 mph.. that is until you punch it - then that blower kicks in throwing you back in your seat! And with a Schefierr Flywheel, McCloud Clutch - you can imagine how this one drives.
Climb inside, smell the leather, take a glance at the flush rear-mounted NOS Stewart Warner gauges and turn the key. There's no shortage of power (or excitement) here. She's been dyno'd at 450HP with 450 torque! Shifting is so easy and fun with a TKO 5-Speed and along with the 9-inch Ford rear end, rear gas shocks on a 4-link rear suspension with sway bars you can really cruise with your shoulders down because the handling is so smooth and stable. In addition it is equipped with Limited Slip Rear End, 15 Gallon Fuel Tank, Enderle Blower Scoop, Joe Hunt Magneto, and in case you're wondering? Those big late 50's Buick drums up front stop the car just fine and look so perfect on this timeless, classic build. And take a look at these tasteful tidbits like the Hollywood License Plate mount, Frasier Nash Tail Lamps, US Made American Mags by TKO and much more..
This is a world-class rod that even the most discriminating buyer will be proud to own. And to top it all off, it is an amazingly well thought out, wonderfully engineered car that is a thrill to drive!
Thank you for visiting!
VIN# A2080248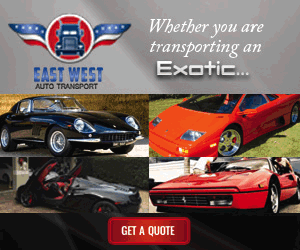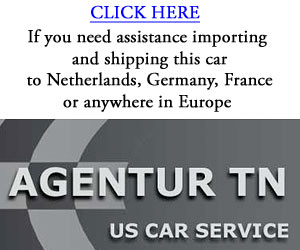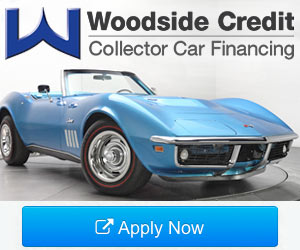 ---
1930 FORD MODEL A 5-WINDOW HOTROD FEATURED PHOTOS:

click photo below - use right and left arrow keys to view pictures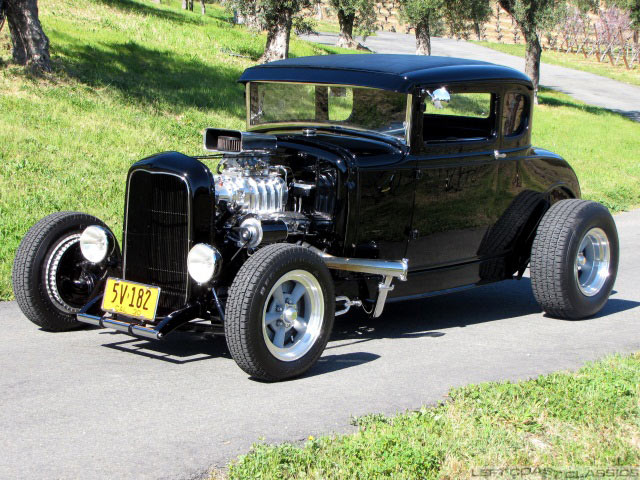 ---
VIDEO GALLERY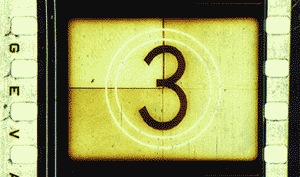 ---
SLIDESHOW GALLERY
CLICK A PHOTO GALLERY BELOW!
---