The Jerrari
Rare, One-Off Body Conversion Made for Bill Harrah..
This One of a Kind Rare Jerrari has SOLD
......More Custom 1960's Classic Cars for Sale Below.....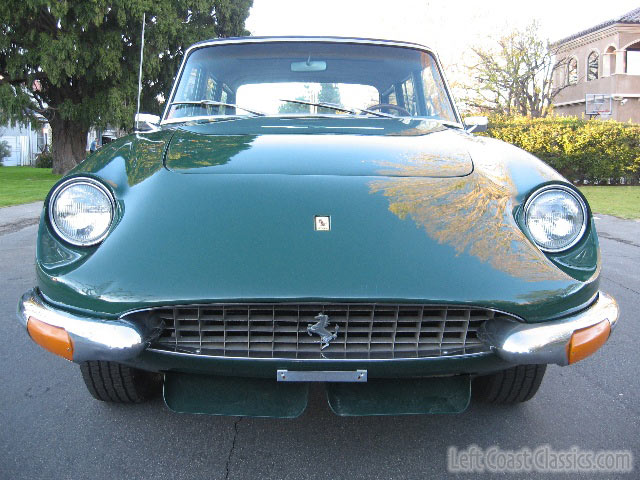 The very unique, one-of-a-kind Jerrari for sale
from Left Coast Classics
When Enzo Ferrari refused world renowned car collector Bill Harrah's request to build him a four wheel drive Ferrari, Mr. Harrah took it upon himself to create what at the time would be the "ultimate 4X4 vehicle" that would be dubbed "The Jerrari". This one-off combines a 1970 Jeep Wagoneer with a 1969 Ferrari 365-GT front-end. Although currently equipped with a 350ci V8, it could easily be returned to its original Ferrari V-12 power plant. This car is well known and has been written about extensively. Click here to see some articles. Please contact Donn Dabney to discuss at 707-332-8331. The car is located in the Los Angeles, California area.
There are another 160 pictures in addition to what you see here as well as several videos with stereo audio so you can see and hear her run. See the links at the bottom of the page following these first 40 images.
Thank you for visiting!
VIN# 1414X19302760

---
THE JERRARI FEATURED PHOTOS:

click photo below - use right and left arrow keys to view pictures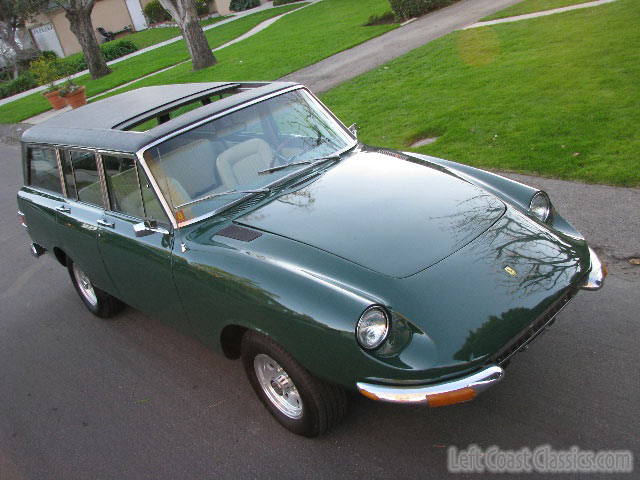 ---
VIDEO GALLERY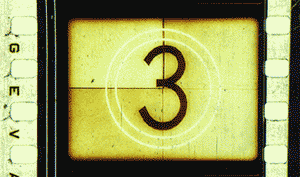 If using "dialup" internet, be prepared to wait a while!
CLICK BELOW FOR THE VIDEO FOOTAGE!
Will Open in a Separate Window.
You may prefer to RIGHT CLICK>SAVE AS to your desktop for repetitive viewing...
Walk Around Video
Test Drive It
Watch and Hear it Run
"NOTE: IF WINDOWS MEDIA PLAYER DOES NOT LAUNCH, PLEASE RIGHT CLICK AND SAVE FILE TO DESKTOP
(Requires Windows Media Player)
---
SLIDESHOW GALLERY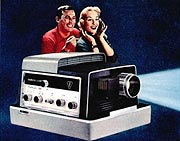 CLICK A PHOTO GALLERY BELOW!
---