1962 Galaxie Factory Race Car
406ci Tri-carb 3-Speed with Overdrive, Posi-Traction
Non-Production Club Sedan w/3200 Original Miles
This Rare Ford Galaxie has SOLD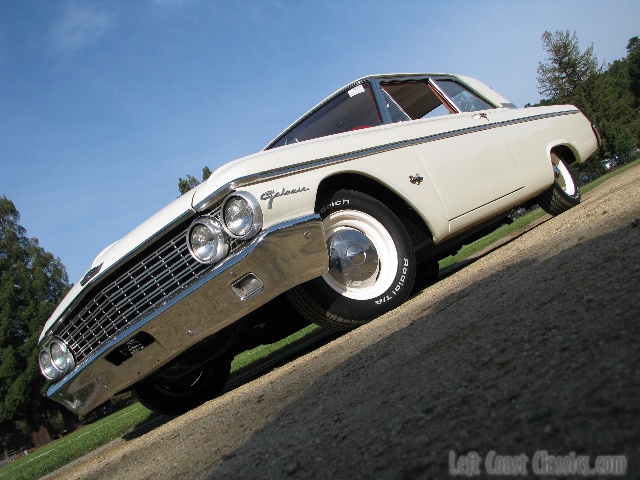 We have a very rare 1962 Ford Galaxie for sale. This car was first ordered and shipped to Atlanta, Georgia. It is a DSO 84 code which means that it was a non-production car. The rarest attribute is that it is a non-500, non-XL car. This stripped down version was the car that the real racers wanted. The legends like Dick Brannon made these cars famous and only wanted the lightest cars. This meant radio delete, bench seat, etc. No frills at all. Months after the release of the lightly equipped cars the buzz was out. Consumer level buyers wanted all the options and began ordering XL/500 cars. That is why this stripped down non-production version is so incredibly rare. Add to that that it was a non-production build, 406 Tri-Carb, 3-speed Factory OD and the ridiculously low miles and you see why this is such an unusual and collectible Galaxie.
What we know about the history: The state or Georgia did not begin issuing titles on vehicles until 1985. This hindered our ability to better trace the cars past. We did however contact a past owner and he knows quite a bit about this car. The car was ordered by a Georgia police chief brand new as his personal car who tucked it in his garage a rarely drove it. The car had just a few hundred miles on it after what we presume to be at least 20-30 years and needed some freshening up.
The second owner did this task with great care so that the car would not look "redone". It was then sold into the Jacky Jones Collection and shown in their museum. Several years later with still just a few hundred miles on the odometer it was sold to Frasier-Dante. At this juncture the car was 100% correct, had just over 900 miles and was sold to Dan Rashly of Florida in 2001. Dan owned this car for three years and put about 100 miles on it trailering it to various shows.
In 2004 Dan sold the car to a man in Northern California. This is where the great sin occurred! The gentleman removed the original valve covers and replaced them with the penthouse valve covers now on the car. He also replaced the drums with discs and replaced the original factory exhaust with the system now shown. He installed the aluminum after market radiator as well. Apparently he did not comprehend the rarity of the car and subsequently got rid of these original parts! I am told by Mr. Rashley that all of these parts are easily replaceable with the exception of the brakes. These will take some work to find. But once these issues are addressed the cars value will skyrocket. I have a call into Fraser-Dante; they are checking their records to see what other information they may have on the car. We will post any updates as they are received. Also important to note, we have the original Kelsey Hayes slotted rims with the original tires and while they are not currently on the car they will be included.
Now, here are the specs on the vehicle: This Galaxie 2-door Club Sedan is a very sought after 406 CID car. The data tag DSO shows this to be a factory executive 84 (Home Office Reserve) car that was shipped to Atlanta. All factory race vehicles from Ford had the same DSO of 84. The 406 CID engine was rated at 405 horsepower at 5800 rpm and 11.4:1 compression with a massive 448 ft-lb of torque and came only with a manual transmission. These car had the 3/8 inch fuel line for the 406/427's as the smaller engines had the 5/16 inch lines - has the correct long air filter - Holley carburetors with progressive linkage, center electric choke - long metal fuel rail to feed the carburetor. The engine compartment is very clean, stamped hoses, proper clamps, and black with white letter heater hoses.
The engine is dated 2F78, the same June (12F) as the car. The firewall is white with black markings as factory. By 1963, all of the Fords had electric windshield wipers but in 1962, only the 406 cars were required to have them because of the vacuum needs. All FOMOCO stampings on the fenders, core support, and fan shroud, are there and correct. The data tag that is very clean and has the correct rivets shows the 3-speed overdrive transmission that came with a lower geared rear end that shows E Posi-traction. The car is the original, correct Corinthian white. The car is completely straight and totally rust free. The Ford stamping numbers are virtually everywhere. The beautiful red interior is original with correct bench seat, correct fabric with the chrome flecks with the tri-tone and piping. The glass is original (new windshield), the wheels are correct steel Kelsey Hayes with open slots fitted with chrome small hub caps and 7.10x15 Firestone black wall Deluxe Champions bias ply tires. This is truly an unbelievable car.
For more information or to arrange to see the car or have it inspected, please contact: Donn Dabney.
Thank you for visiting!
VIN# 2G51G193574
2=1962
G=CHICAGO, IL
51+Galaxie Club Sedan
G=V8 406 CID 2-3BBL
193574=Serial Number

---
1962 FORD GALAXIE FEATURED PHOTOS:

click photo below - use right and left arrow keys to view pictures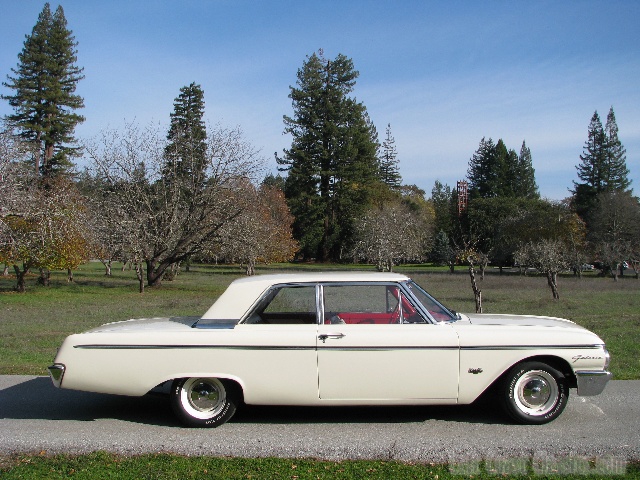 ---
VIDEO GALLERY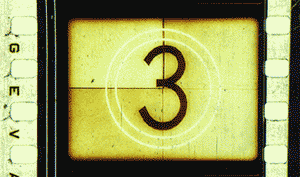 CLICK BELOW FOR THE VIDEO FOOTAGE!
Will Open in a Separate Window.
You may prefer to RIGHT CLICK>SAVE AS to your desktop for repetitive viewing...
Walk Around Video
Test Drive It
Watch it Run
"NOTE: IF WINDOWS MEDIA PLAYER DOES NOT LAUNCH, PLEASE RIGHT CLICK AND SAVE FILE TO DESKTOP
(Requires Windows Media Player)
---
SLIDESHOW GALLERY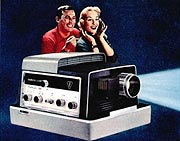 CLICK A PHOTO GALLERY BELOW!
---