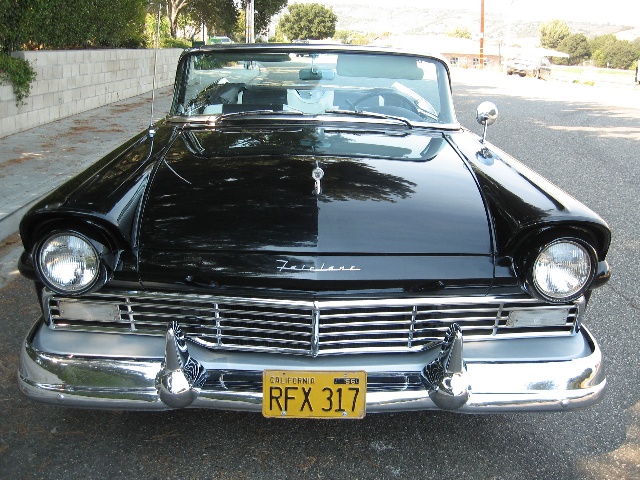 ......More Classic Ford Fairlane's for Sale Below.....
Restored in 1990 with only 1700 miles put on it since. Features the rare Lifeguard Package with padded dash and visors. Also has power steering and power brakes. The body is rust free along with the rockers and trunk. It has a little floor rust in the rear foot well areas that looks to be easily repairable. (see slide-show area for close-ups). The paint appears to be a lacquer repaint of the original black. We believe that the Thunderbird 312 V8 drive train was rebuilt. It runs extremely well, starts easily and has plenty of power. The transmission shifts at all the prescribed shift points. The power brakes stop the car with ease. The power steering works as it should. The odometer, speedometer, horn are all in working order. The clock does not work and the gas gauge is inaccurate. (Needs a new sending unit).
The convertible top works perfectly (see video section to see it operate). The interior is quite nice and includes period front seat belts. After 17 years, this car still looks fabulous and drives beautifully due to its low, low miles. This is a great opportunity to own a beautiful, rare Sunliner in the best possible color combination. It comes with a clear California title and is ready to enjoy now!
There are another 200 pictures in addition to what you see here as well as several videos with stereo audio so you can see and hear her run. See the link at the bottom of the page following these first 38 images.
Thank you for visiting!

---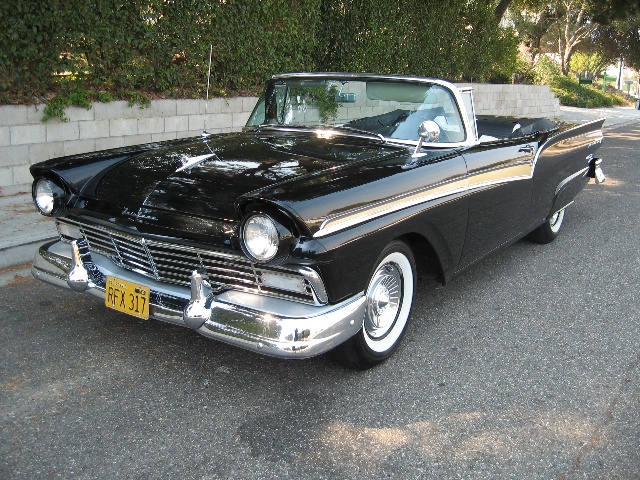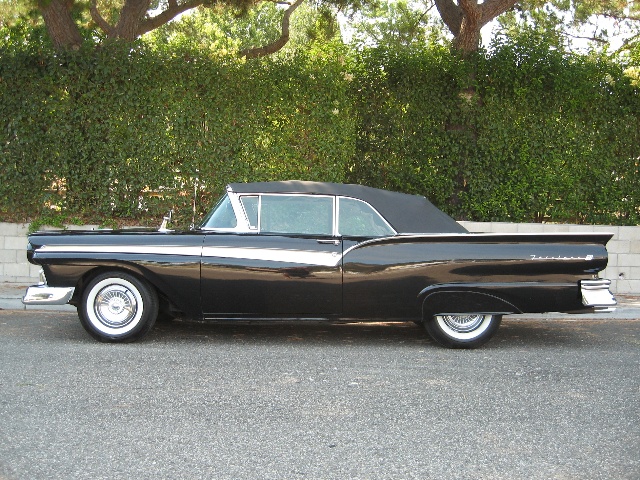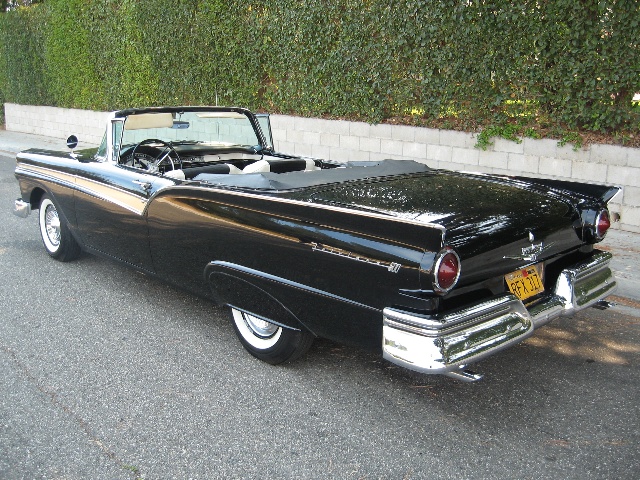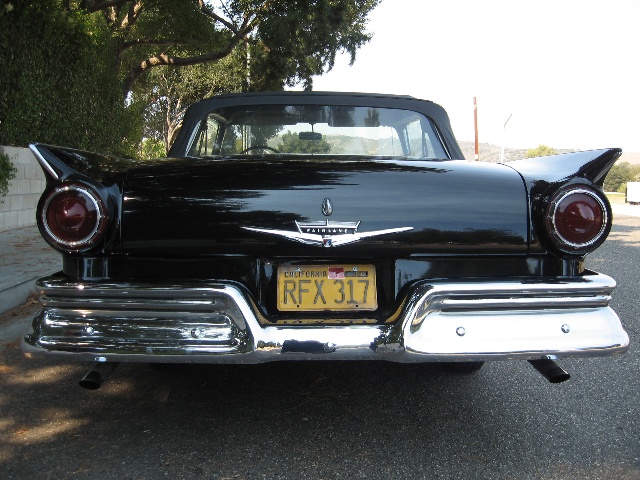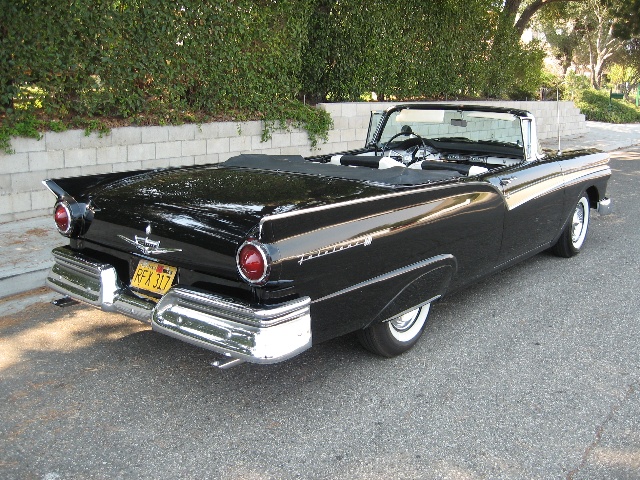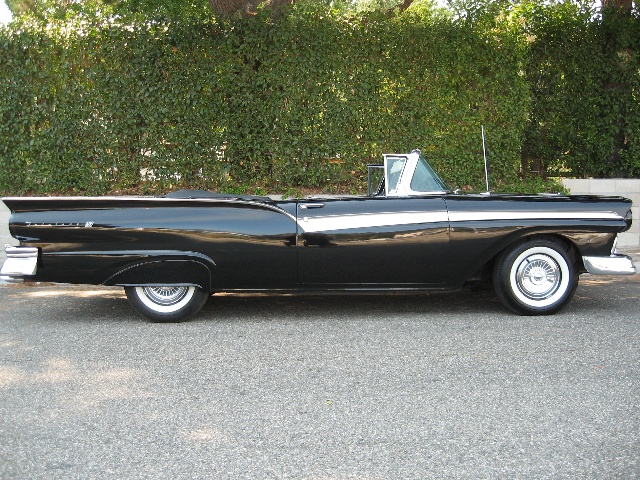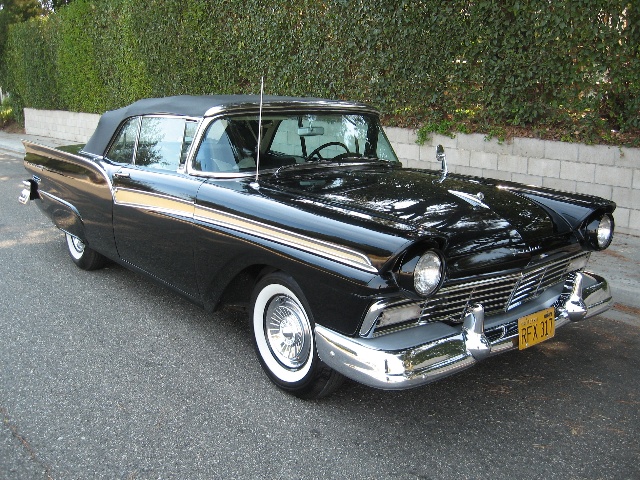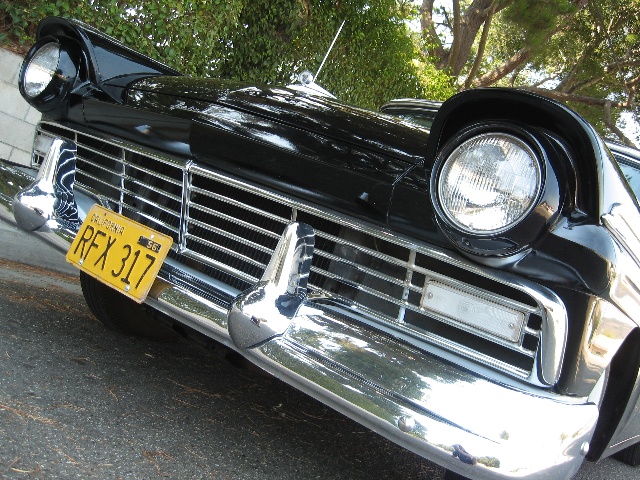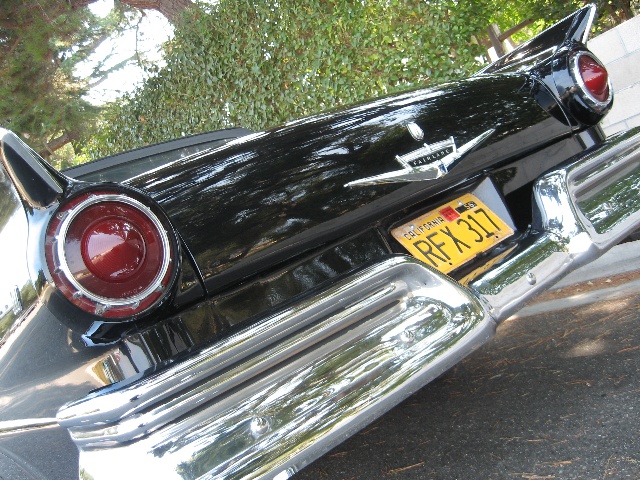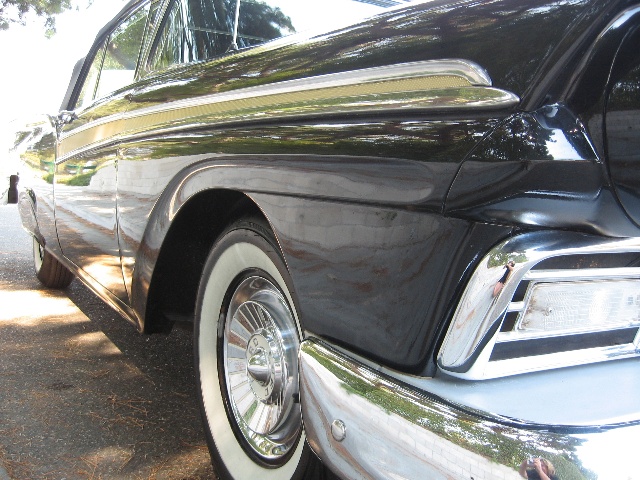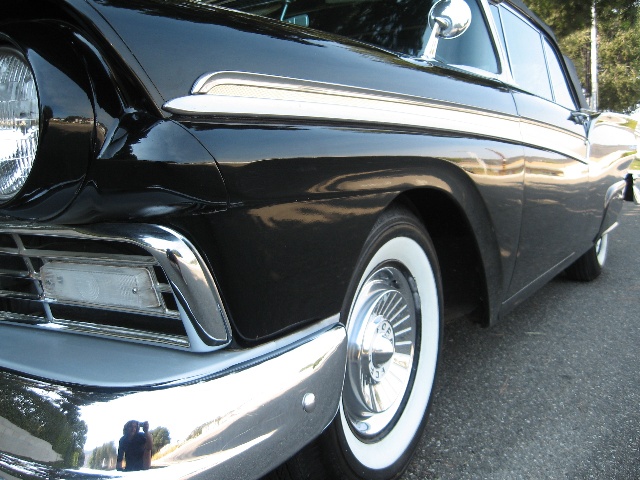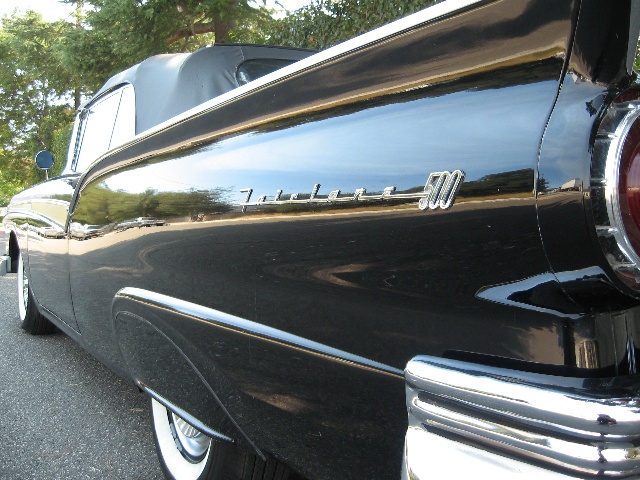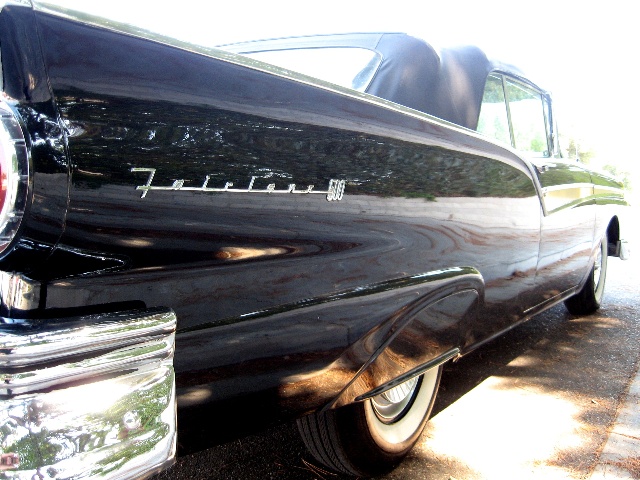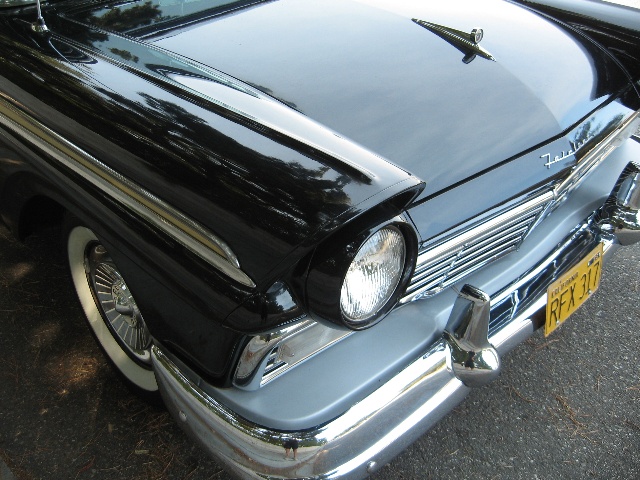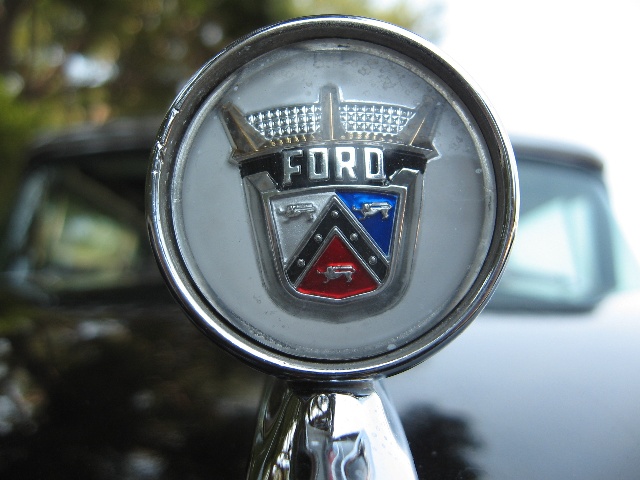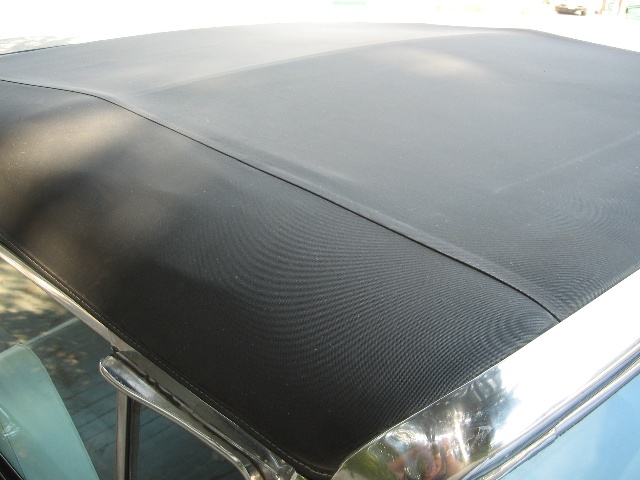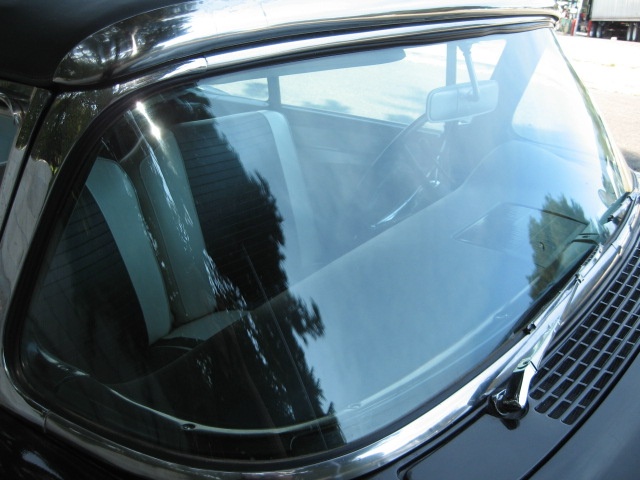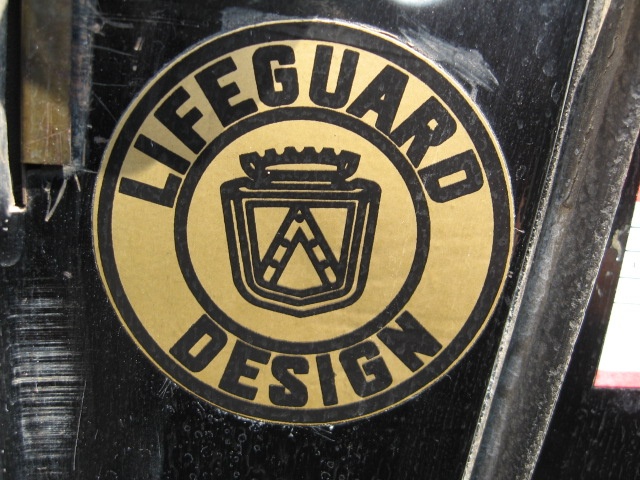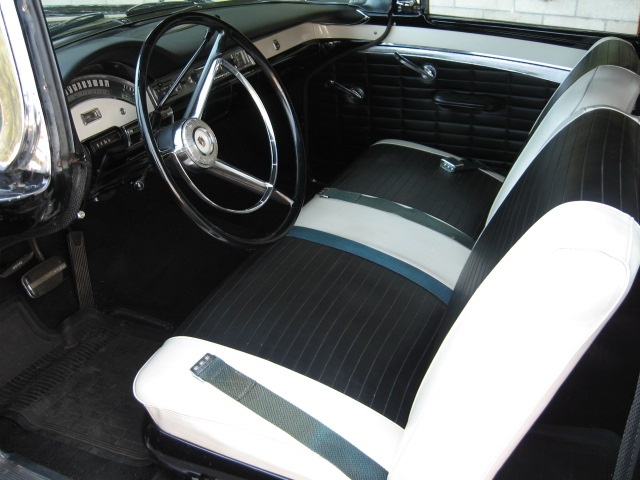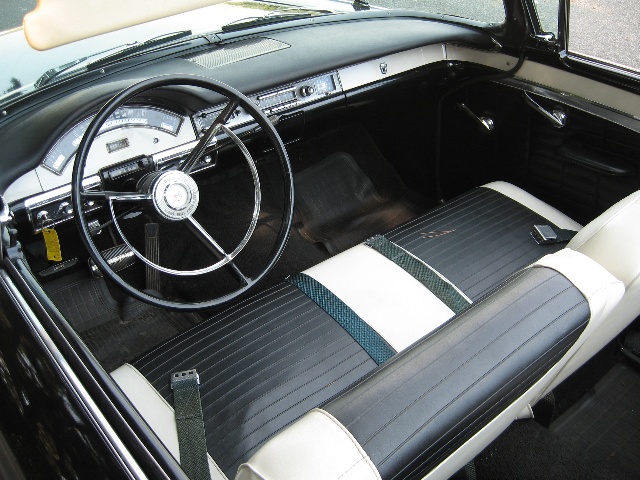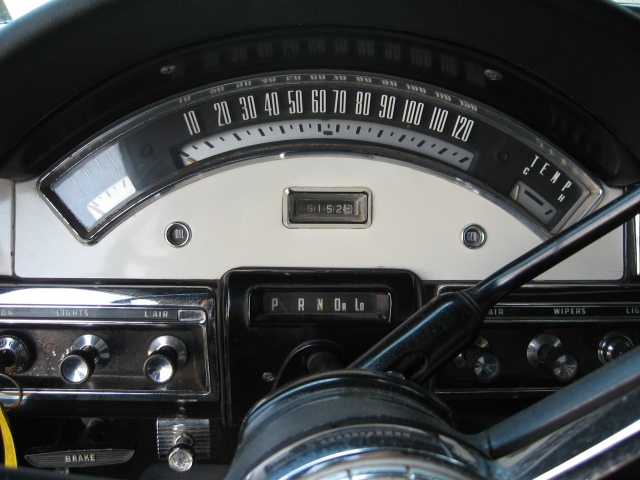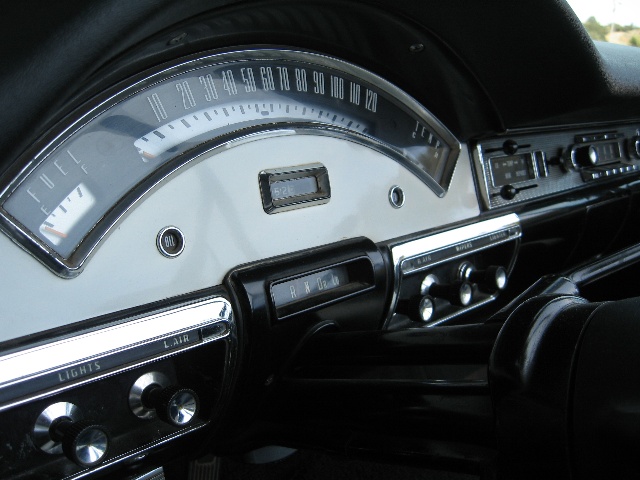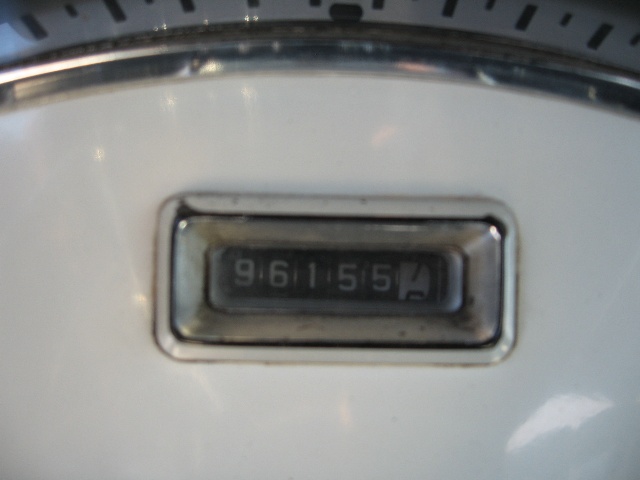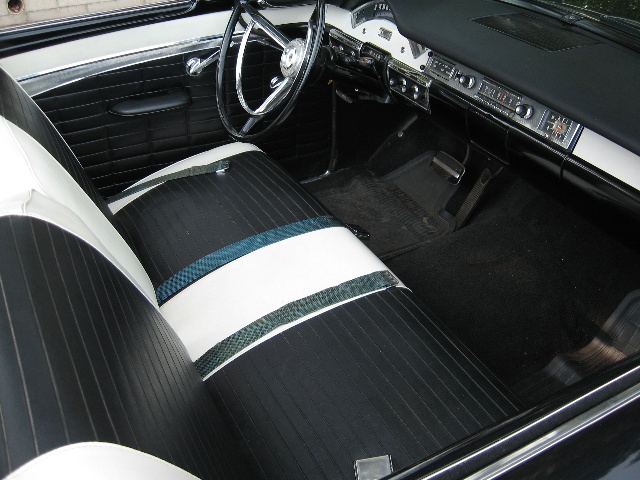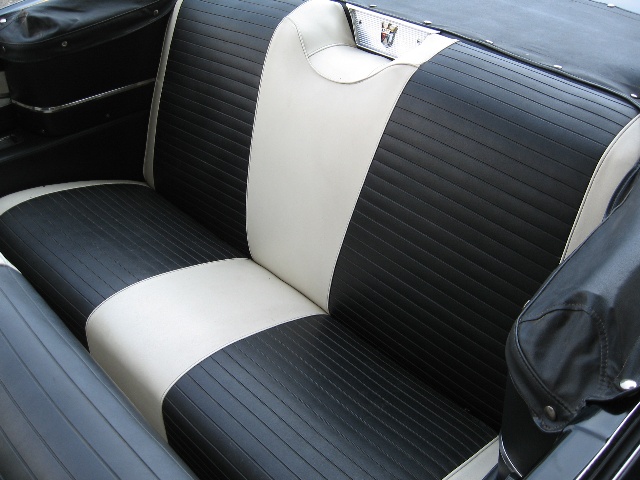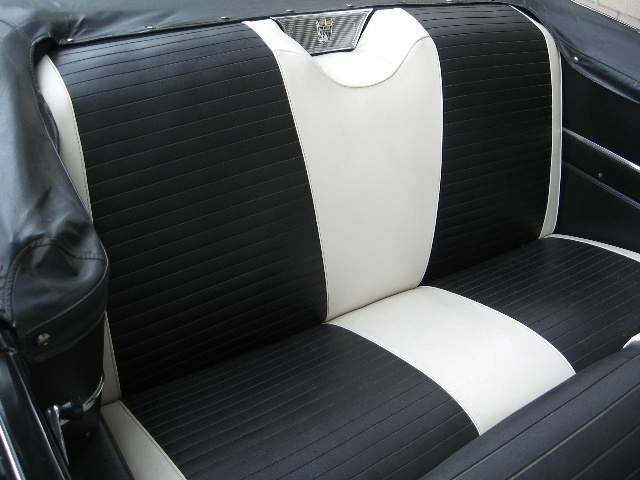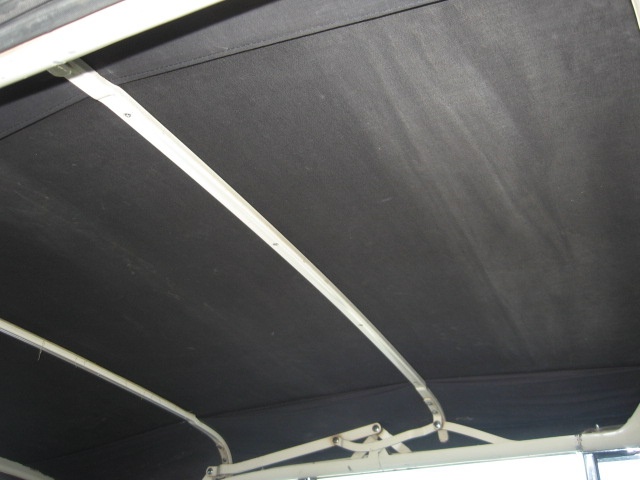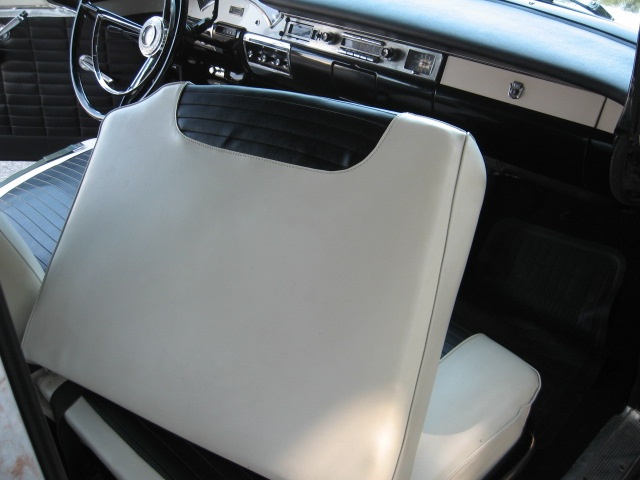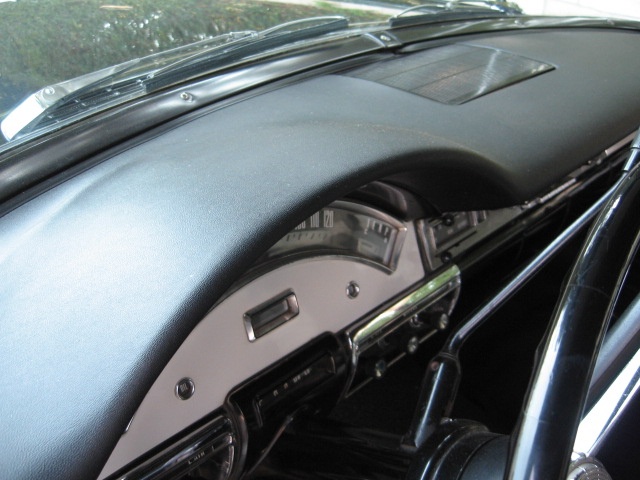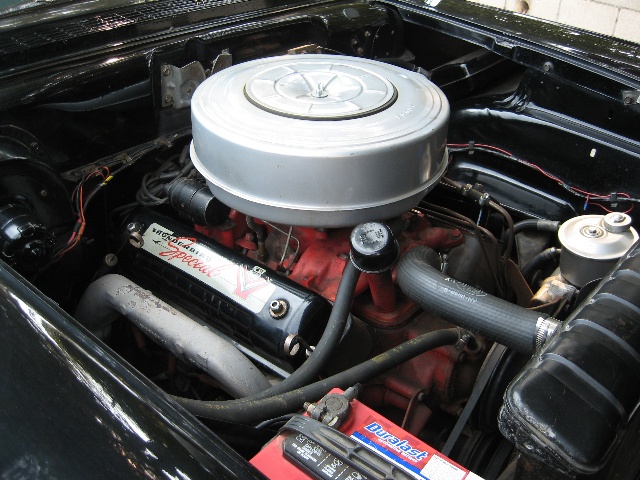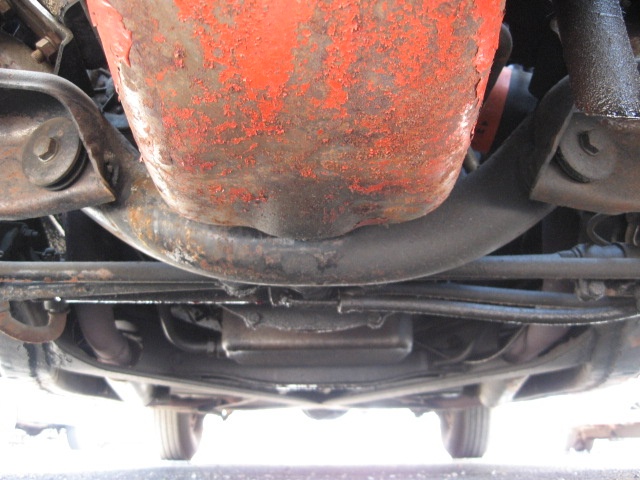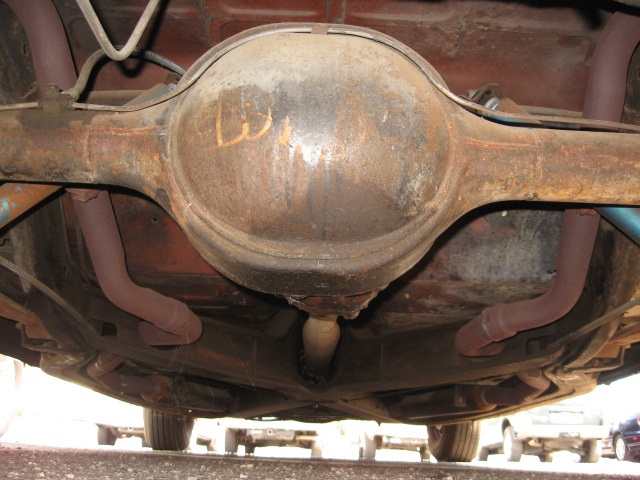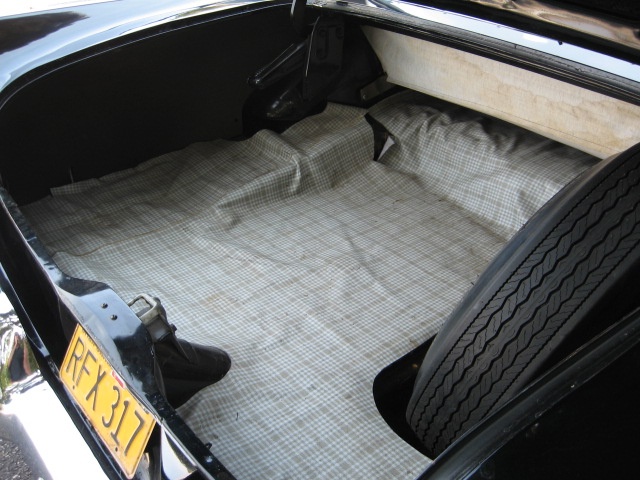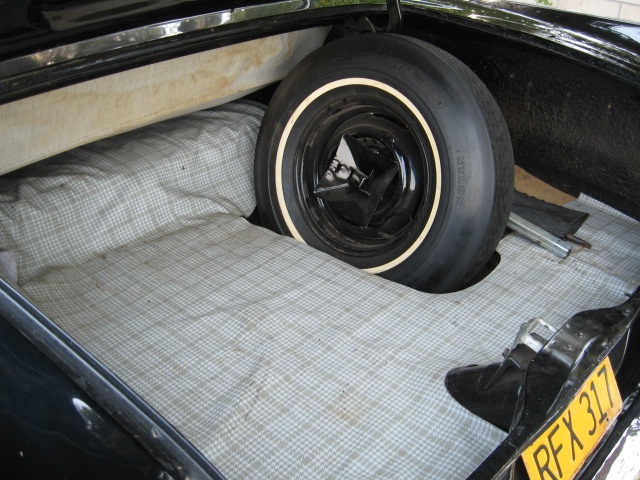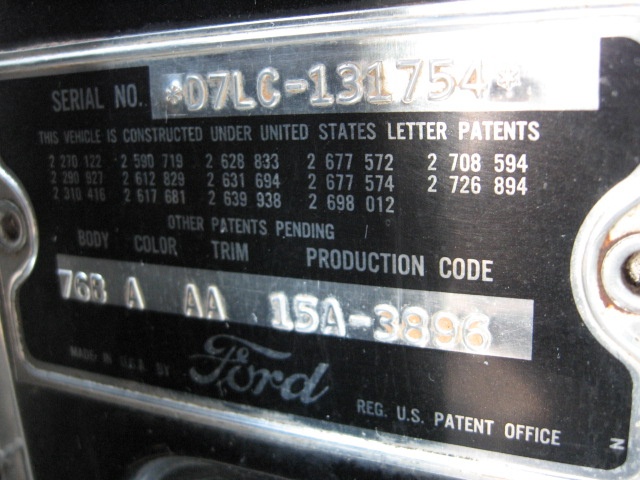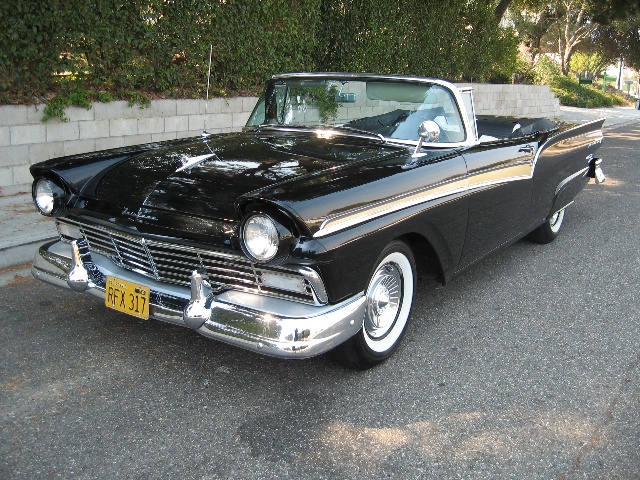 ---
VIDEO GALLERY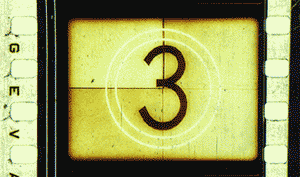 If using "dialup" internet, be prepared to wait a while!
CLICK BELOW FOR THE VIDEO FOOTAGE!
Will Open in a Separate Window.
You may prefer to RIGHT CLICK>SAVE AS to your desktop for repetitive viewing...
Walk Around Video
Test Drive It
Watch and Hear it Run
Drive By
Watch the Top Working

"NOTE: IF WINDOWS MEDIA PLAYER DOES NOT LAUNCH, PLEASE RIGHT CLICK AND SAVE FILE TO DESKTOP
(Requires Windows Media Player)
---
SLIDESHOW GALLERY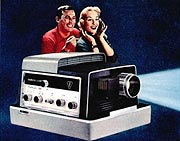 CLICK A PHOTO GALLERY BELOW!
---